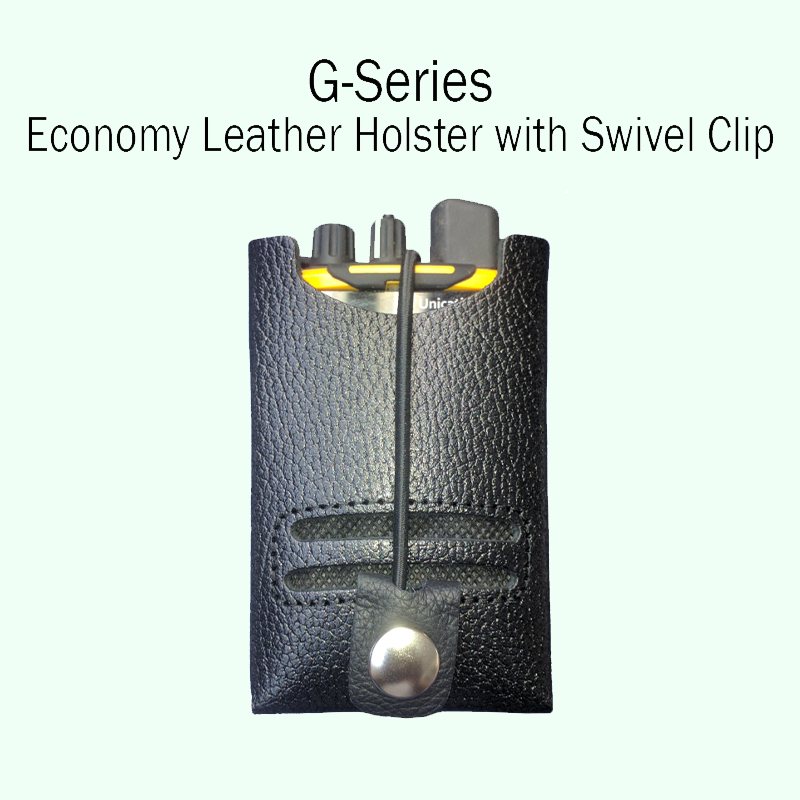  
G-Series Economy Leather Holster with Swivel Clip (MSRP)
G-Series Economy Leather Holster with swivel clip compatible with all G-Series Pagers (G1/G2/G3/G4/G5).
We use industry standard means to protect our website and your information. The Internet is not 100% secure and we cannot promise that your use of our site will be completely safe. We encourage you to use caution on the Internet.

Returns/exchanges must be made within 90 days of purchase invoice date and are subject to a 15% restocking fee. Merchandise must be unused and in the original packaging. All refunds are issued as a credit memo to your account. Please allow up to 3 weeks for the credit to reflect on your account.