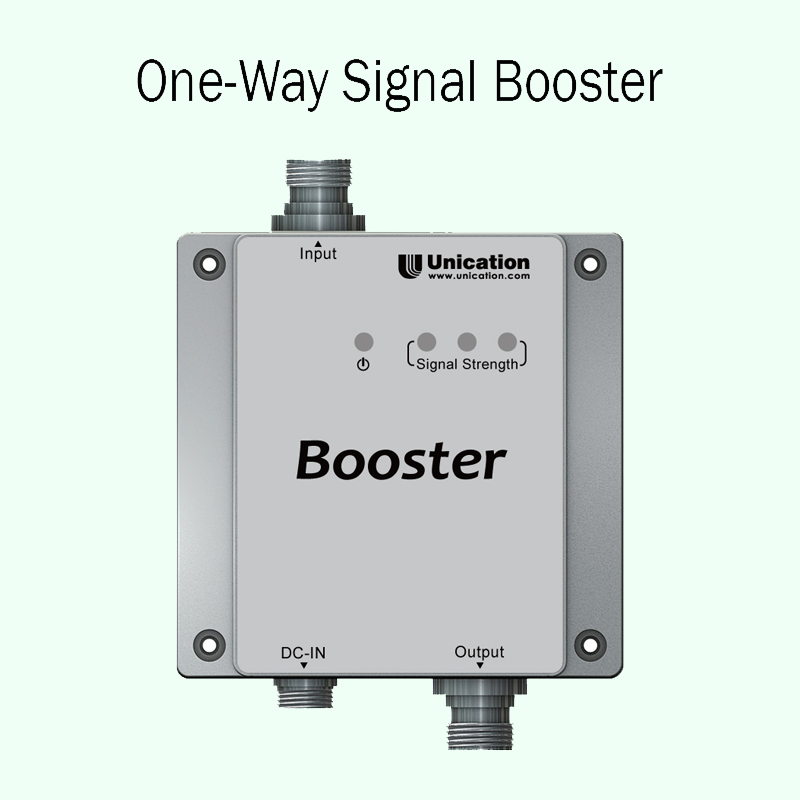  
One-Way Signal Booster (MSRP)
The Unication One-Way Booster improves signal gain in your fire station, home, or office!
One-Way Signal Booster includes the following:
Power Supply
Wall Adapter
Mounting Hardware with Screws
2-Year Warranty
Note: To purchase the Antenna/Cable Bundle Package (800 MHz), please visit the product page and add it to your cart: BUNDLE PAGE
We use industry standard means to protect our website and your information. The Internet is not 100% secure and we cannot promise that your use of our site will be completely safe. We encourage you to use caution on the Internet.

Returns/exchanges must be made within 90 days of purchase invoice date and are subject to a 15% restocking fee. Merchandise must be unused and in the original packaging. All refunds are issued as a credit memo to your account. Please allow up to 3 weeks for the credit to reflect on your account.