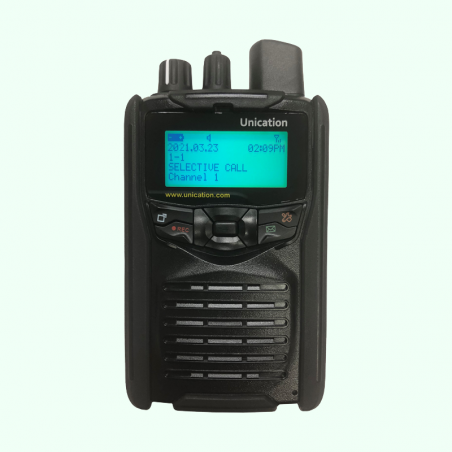  
G1 Voice Pager with Standard Charger (MSRP)
G1 Voice Pager with Standard Charger
NOT AVAILABLE FOR DIRECT PURCHASE - Please use link below to locate a dealer near you.
*Programming services are not available with direct purchase through Unication. To be connected with an Authorized Unication Dealer, please click this link:
Available In:
VHF
For other band splits, please contact an Authorized Dealer
Supports:
Comes with standard desktop charger, 2 rechargeable NiMH batteries, and a standard 2-year warranty.
G1-G5 VOICE PAGER PROMOTION: BUY 10, GET 1 FREE!
Purchase ten (10) G-Series Voice Pagers (any combination of G1, G2, G3, G4, or G5 models) and get one (1) additional pager for FREE!
Please CLICK HERE for full promotion details.